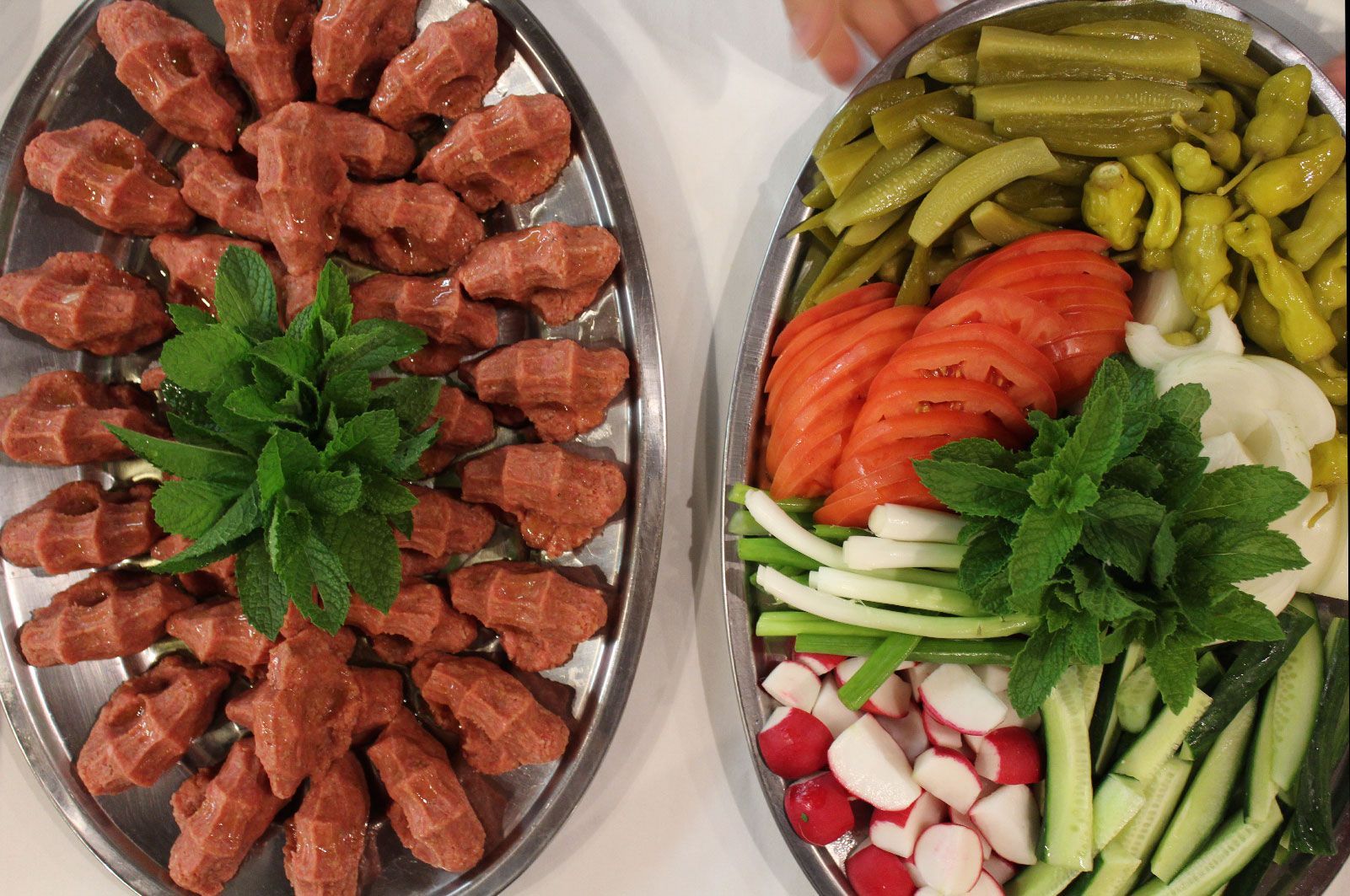 At Sidon Lebanese Grille and Bakery, we love sharing our traditions with the community. That's why this year we're inviting you to enjoy our delicious Iftar buffet! From May 17 to June 10, Every Thursday through Sunday night we're offering up some delightful Lebanese favorites to celebrate Ramadan. You'll enjoy every bite of our classic kabobs and savory dips, and you'll dream about coming back next week for another taste! But before you come and enjoy our buffet, we'd like to share a few interesting facts about Iftar and Ramadan.
So What Exactly is Iftar?
During Ramadan, Muslims around the world fast from sunrise to sunset. Before dawn they partake in Suhur, the first meal of the day. They fast during daylight hours, and when the sun finally sets in the evening, it's time for Iftar, Iftar is known as "the breaking of the fast," and it is a very special occasion for Muslims those observing.

Many people enjoy gathering with their community to break their fasts for Iftar. Families, friends, and neighbors will get together to share a meal in the evening. And now, you'll be able to celebrate Iftar with all of us at Sidon Lebanese Grille and Bakery! You'll be able to experience the close-knit community feeling that comes with breaking the fast, and you'll get to know members of the community while sharing a meal. And if that's not enough to convince you, you'll also be able to enjoy our delicious buffet filled with Lebanese cuisine!
Celebrate Iftar with Our Buffet
Our Iftar buffet is filled with specially selected dishes that everyone will enjoy. Whether you're looking for a hearty meat kabob or a refreshing salad, there's something for everyone. We're offering plenty of options from our regular menu, as well as some special Iftar selections that you'll only be able to experience once a year.
Our Iftar buffet menu changes daily, and you can check our Facebook page for frequent menu updates. Some examples of what you may find are spicy chicken samosas, cucumber yogurt, chicken biryani, hummus, assorted kabobs, kibbie nayyeh, and falafel pita pockets. Whatever day you choose to join us, you're sure to love what you find!
In honor of Iftar, you'll also be able to sample our delicious dates. Many Muslims traditionally eat three dates before partaking in their meal. This is in remembrance of Prophet Muhammad (PBUH), who broke his fast in the same way.
Everyone is Invited to Our Iftar Buffet
Even if you've never heard of Iftar before, don't be afraid to come celebrate with us! There's plenty of food for everyone, and we'd love to share our traditions with you and your family. Everyone is welcome at our buffet. We encourage you to sample all of our tasty Lebanese dishes and to become a part of our Sidon family.
Come Celebrate Ramadan with Us
This Ramadan, celebrate Iftar with Sidon Lebanese Grille and Bakery! Every Thursday through Sunday, break your fast with our delicious Lebanese cuisine. The buffet is only $22 for adults and $12 for children 10 years and younger. We hope to share our delectable family recipes with you soon!