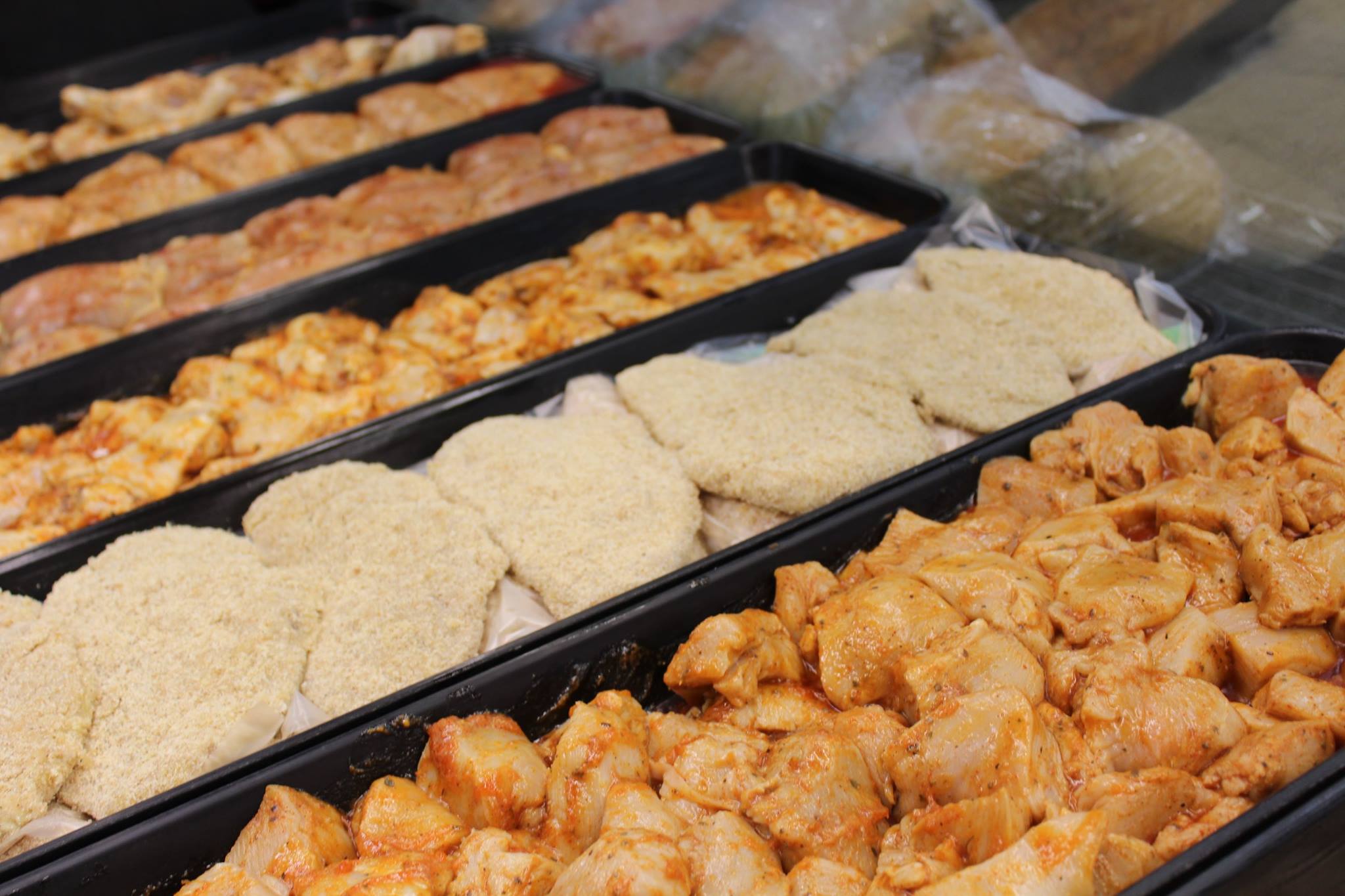 ;
At Sidon Lebanese Grille and Bakery, we're proud to have a family-run grocery store, Middle East Market, adjacent to our restaurant. Our market offers a fresh selection of spices, produce, Halal meats, and plenty of other Mediterranean groceries. And although there are various excellent items to choose from, today we'd like to pay special attention to our Halal meat department.
Visit Our Meat Department for Middle Eastern Delights
For a rich selection of top-quality meats, pay a visit to the meat department at Middle East Market! Our Halal meats are the best you'll find in the Toledo area, and you'll feel confident about sharing them with your friends and family. You'll be able to enjoy all the delicious meats that we serve at Sidon, including chicken, lamb, and beef.
If you're looking for a recipe to prepare after you visit Middle East Market, give our classic Shish Tawook a try. You can prepare this recipe with our delicious Halal chicken from the market, and you'll truly enjoy having this Sidon favorite in the comfort of your home!
Savor the Taste of Lebanon with Our Shish Tawook
Shish Tawook is enjoyed by people across the Middle East, and is considered to be one of the most iconic Lebanese dishes. The savory, stimulating spice blend will delight your taste buds and leave you craving another bite. These delicious kabobs make the perfect family dinner, and are easy to prepare on the grill on a relaxing summer evening.
Ingredients:
1/3 cup olive oil
1/3 cup freshly squeezed lemon juice
5 minced garlic cloves
1 ½ teaspoons salt
½ teaspoon ground black pepper
1 ½ teaspoons dried oregano
½ teaspoon Tawook seasoning
1/4 teaspoon ground cardamom
1/4 teaspoon paprika
3 pounds chicken breast, chopped into chunks
Directions:
In a large mixing bowl, combine your olive oil, lemon juice, garlic, salt, pepper, oregano, Tawook seasoning, cardamom, and paprika. Mix thoroughly.
Add your chicken chunks to the bowl and mix them into the marinade with your hands. Take special care to ensure that every piece is coated.
Place the bowl in the refrigerator and allow it to sit for at least three hours.
After your chicken has sufficiently marinated, preheat your grill and allow it to reach medium heat.
Place your chicken onto shish kabob skewers and cook until the outside is golden brown, which will take roughly 5 minutes on each side.
Serve with sides like our Fattoush salad and Hommus. Enjoy!
Our High-Quality Meats Will Spice Up Your Summer
This summer, enjoy a taste of the Middle East with our Shish Tawook recipe. If you prepare them with our fresh Halal chicken, these kabobs are sure to please everyone at your dinner table! And since we take a great deal of care with choosing every last cut of meat, you can feel good about serving meat from our market to your family. Sidon Grille and Middle East Market are proud to serve you all year long with our high quality meat products!